Year 1 and 2 Home Learning
A note for parents

The learning opportunities below are designed to enable the children to continue their learning during the school closure. Any written work can be completed in the exercise book included in the home learning pack that came home with your child today. If you or your children have any questions about these activities, I will be contactable on my email: [email protected]
Please note that now school is open to more pupils, I am in class every day but I will endeavour to support those at home through email contact and telephone calls. I will answer any emails up to 8.15 am and after 3.30pm. Any urgent queries can be responded to by contacting Mrs Cooper in the school office.
New learning will be uploaded by 6pm on Sunday for the week ahead. Previous learning will remain on the page so those who are going at a different pace have access to all learning. In the letter sent home by Mrs Abbott, a suggested timetable gives details of what the children at school will be accessing each day but I understand this may not be achievable at home when balancing your work and children in other classes. Please continue to focus on the core subjects if time is limited or your child is struggling to learn at home. Children will not fall behind and next year's lessons will make up lost learning during the closure.
If the children would like to send me any screenshots or copies of work they have completed, again feel free to email me. Please ensure that the photo does not contain their name or anything that would give away their identity or address, so that we can continue to keep them safe online.
Mental Well-being Activities
Mindfulness Seaside Colouring Pages
FINAL WEEK - 13/07/20
New: This week is the final week of term and the school year. In September, we will be back at school. I am very proud of how quickly you adapted to learning, the commitment you have shown and the work you have completed. I will leave this page open for the first two weeks of the holiday in case of any of you need more time to finish off.
There is new Maths and English learning for this week (Week 7). During the afternoons, Miss Morris has kindly put together a selection of activities for you to try. There is also a virtual sports day happening on Wednesday afternoon, which will be a lot of fun. Click here to access Miss Morris' afternoon activities page.
Transition Week - 06/07/20
Everyone should have received their transition packs on Friday 3rd July 2020. Within the packs are activities we would usually complete on the two transition days in school, which would then be displayed in the classroom for when the children return in September. As this year is different due to the unprecedented events of COVID-19, we have put together a selection of transition activities for the children to complete at home and then return to school by Wednesday 15th July. The transition activities are replacing what would normally have been the afternoon subjects, e.g. Topic, Science, Art, etc.
A copy of the resources included in the Year 1 pack and the stories mentioned in the pack are below.
Transition Timetable of Activities
The Cautious Caterpillar Story PPT
'All about me' hot air balloon
'Spreading My Wings' activity sheet
Good Morning year 2 - Don't forget to check our Miss Morris' transition afternoon page, with all the information you need to go with your pack. Those of you who haven't collected your pack, Mrs Cooper has them in the office for you to collect when you can. I look forward to welcoming you to year 3 in September.
Core Subjects We would suggest that you access a Maths and English activity every day, don't forget about the writing opportunities on the main home learning page.
Phonics and Spelling
The home learning pack includes the common exception words for year 1 and 2. In addition to these...
Please can Year 1 continue to practise their Phonics sounds.

I have attached a copy of a practice phonics screening check for you to go through with your child and a copy of the Phase 3 and Phase 5 sounds.

Please can Year 1 and 2 learn the following spellings, as these would have been sent home during the period of closure.
Year 1 Phonics Sounds - Phase 3 and Phase 5
Year 1 Phonics Screening Check
The following powerpoints provide the knowledge needed for each spelling lesson. They include a variety of activites to apply and consolidate this knowledge. I have chosen the most appropriate activity to go alongside the powerpoint.
Week 1
Week 2

Week 3

Week 4

Week 5

Week 6

NEW: Week 7

Year 1 - continue to practise Year 1 Common Exception Words
Writing, including Grammar
NEW: 'Something Fishy'
I have read some fantastic stories from your independent write based on Grandad's Island and I am very proud of the hard work you have put into your writing so far this half term.
Our next writing focus will be based on a short animated film called 'Something Fishy'. Click on the image below to access a separate page for writing. I will post 5 writing sessions a week and the links you will need. Use the guestbook to add your ideas so that you can magpie off each other.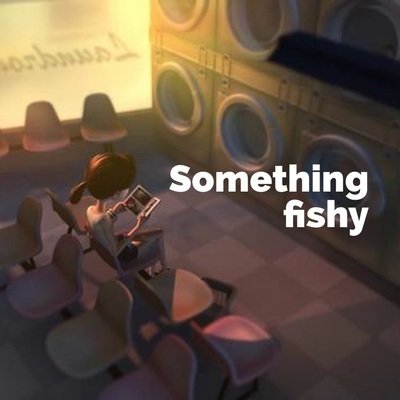 Grandad's Island by Benji Davies
The following work mats provide children with practice of grammar concepts we have learnt throughout this year. They include a variety of activites to apply and consolidate this knowledge. Each mat has been differentiated into three levels, indicated by the number of stars in the bottom left corner. Please choose the level you feel is appropriate for your child.
Grammar Week 1
Grammar Week 2

Grammar Week 3

Grammar Week 4

Grammar Week 5

Grammar Week 6

NEW: Grammar Week 7

Year 1 - Phonics Mystery Problem-Solving Activity
Guided Reading
NEW: Our next Book Talk focus will be 'George's Marvellous Medicine' by Roald Dahl. Click on the book cover below to access a separate page for Book Talk sessions.
'The Sandman and the Turtles' by Michael Morpurgo.
Maths
At school, Maths is timetabled for 1 hour a day 5 days a week, with a 10 minute fluency session at the beginning of each lesson (Flashback slides). The following PowerPoints can be used as an initial discussion around mathematical concepts. They provide a number of questions which the children can complete in their exercise book provided in the home learning pack. Please only use the questions for your child's year group.
Don't forget to log on to Numbots (Year 2 can also access TTRockstars to practise their times tables) daily and play for a minimum of 10 minutes per day. These websites can be accessed via the pupil area or the Maths pages of this website. Log in details have been sent home with their home learning packs.
Year 1
NEW: Week 7 - I have uploaded a selection of activities and games to help improve recall of number bonds.
Topic
Our topic this half term is a geography/history unit on seasides. Throughout this topic, the children will learn about the geographical features of the seaside, both human and physical. They will learn about seaside environments; finding out where they are located in the United Kingdom and seaside resorts nearest their own locality using maps, aerial photograph, webcams and developing their key vocabulary. Children will also learn about the similarities
and differences between seaside resorts and their own locality, looking at how resorts have changed over time.

I have uploaded the PowerPoints for our weekly sessions. You can use the PowerPoint to promote discussion and the children can choose whether to complete the lesson's independent learning task in their exercise book or choose an activity from the topic grid attached.
I have also attached a copy of key topic vocabulary for discussion. The children could also practice reading and writing the words.
Week 1

Week 2

Week 3

Week 4

Week 5

Home Learning Topic Grid
Science
In Science this half term, the children will learn about a variety of habitats and the plants and animals that live there. They will learn to tell the difference between things that are living, dead and things that have never been alive, and apply this in a range of contexts. They will make observations of a local habitat and the creatures that live there, investigating conditions in local microhabitats and how they affect the minibeasts found within them. Children will also begin to research a range of global habitats and how the living things that live there are suited to
their environments.

I have uploaded the PowerPoints for our weekly sessions. You can use the PowerPoint to promote discussion and the children can complete the independent tasks in their exercise books. There is also an investigation in some PowerPoints that can be set up at home to support the children's learning.
Week 1
Week 2

Week 3

Week 4

Week 5

Just a quick reminder about the Discover Zone @ Home, which is full of science information and investigations run by The Cheltenham Science Festival.
Music
This half term, we will be using a unit of work made by BBC School Radio to learn some songs based on our seaside theme.
Sun, sea and song! is a music series based around the theme of the sea. There are seven sea-themed songs to learn, including a number of traditional favourites, and each song is accompanied by a music activity, an episode of a traditional story and a piece of listening music to evaluate.
Computing
Session 1
Use the BBC Daily lesson to find out about computer code. All the downloads you need are available on the site.
Session 2
Use the BBC Daily lesson to find out about how games work. All the downloads you need are available on the site.
Session 3
Use the BBC Daily lesson to find out about how games work. All the downloads you need are available on the site.
Session 4
Try out one of the 'Hour of Code' sessions.

Hour of Code - One hour of fun, hands-on tutorials for children of all ages.
https://hourofcode.com/uk/learn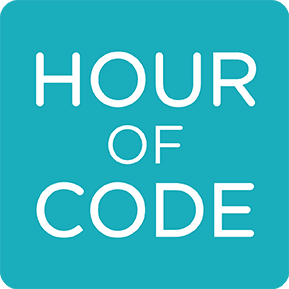 Scratch
Online tutorial videos to create different projects using Scratch:
Scratch Follow-a-long Guide - Catch the Bat
Scratch Follow-a-long Guide - The Magic Octopus
Scratch Follow-a-long Guide - Rainbow Pin Wheel
PE
It is really important that you keep up with some physical activity during the closure. Jo Wicks is a sports coach that you will be familiar with from PE at school. He will upload a new workout every day.
Any Questions
The children of key workers will be doing the same work in school that is on this page for you to do at home. I understand that those of you who are still at home may have some worries that you would normally talk to me about. Please use the guest book to get in touch with Miss Johnson. I won't publish the messages unless they are questions that may help others in the class.
Comments (5)
Show Comments
Hamish M
(a couple of months ago)
The attic had a secret door - CLUNK! Syd found himself on the deck of a ship. "And we're off!" shouted Grandad. Out at sea they saw candy floss clouds, shimmering shoals of fish and they heard the whistling wind. Splish went the fish, squawk went the seagulls and honk went the ship. Syd was amazed how far they went but still was missing home.
Miss Johnson
(a couple of months ago)
I am really enjoying reading your story, Hamish. Well done for deepening the moment.
Hamish M
(a couple of months ago)
I am also looking forward to watching the Premier League live again and I have done the next session of English.... Grandad's attic was full of treasures: a ship's wheel, his treasure chest and a vase. Syd was amazed at how many things were in the attic! Right next to him was a gramophone. He had never seen one before and it looked very ancient. Grandad didn't have any treasure in his treasure chest but it reminded him of when he was a child and he loved pirates. "Why do you keep lots of stuff in here Grandad?" asked Syd. "It is like my memories Syd. I put stuff up here when I have too many memories in my mind" replied Grandad.
Miss Johnson
(a couple of months ago)
What a fabulous start to your story, Hamish! I liked your beginning with Syd watching a football match. I am looking forward to the football being back on the TV, are you?
Hamish M
(a couple of months ago)
Syd loved visiting Grandad's scruffy, old house. One breezy Saturday morning Syd was watching Manchester City v Barcelona but he got bored so he went to his Grandad's house. He passed through the gate, up the steps and down the path. He could hear the birds singing and Grandad playing his drums very loudly inside. Syd saw Grandad's lamp, old coat and a painting of something he had never seen before but he did not see Grandad. All of a sudden Syd spotted Grandad's feet dangling from the attic.