Arts Mark

What is the Arts Mark?
The Artsmark Award is the only creative quality standard for schools and education settings, accredited by Arts Council England. They will support us to develop and celebrate our commitment to arts and cultural education.
We want to do this award to help us give our curriculum breadth and balance and to immerse our children with opportunities for cultural capital.
Why Artsmark?
Build young people's confidence, character and resilience through arts and cultural education

Use Artsmark's clear and flexible framework to embed creativity across our whole curriculum and use it to address school improvement priorities

Celebrate our long-term commitment to offer a broad and balanced curriculum, that enables children to make connections across their learning and develop their vocabulary.
Our Artsmark Journey
We applied for the Artsmark accreditation in September 2020. Mrs Abbott attended the Development Day (October 2020) and we are just about to submit our Statement of Commitment, which will outline our desired outcomes and plan for what we wish to implement during this time.
Below is a diagram to demonstrate the journey we will take to receive our mark:
Inital Artsmark Questionnare
Our Artsmark Journey began with a questionnaire being sent out to parents and children. The results will then be analysed in order for us to audit our current provision, and to see what else we can do to cater for a diverse and exciting arts curriculum at Crowle First School.
If you have yet to answer the questions, the link is as follows:
https://www.surveymonkey.co.uk/r/JSKFSJZ
Thank you for any responses received.
Examples of the arts at Crowle First School
Reception Class - Making play dough
Reception class created their own lavender play dough. They then used the play dough to make their own designs.
Y1/2 - Art Morning
The children learnt all about Monet, and created their own art work in his style.
Reception - Skeletons
As part of their "All About Me" topic, Reception made skeletons using straws.
Reception - Art Morning
The children explored natural materials, as part of Forest School. They then created their own natural pictures.
Y3/4 - Creating a Shaduf
As part of their Egyptian topic, Y3/4 created a Shaduf (a device used by the ancient Egyptians for lifting water from the Nile onto the river banks)
Reception - Smite Farm
Reception class went on a senses walk around Smite Farm. They felt the textures of nature around them, and enjoyed smelling and seeing all the wonder that surrounded them. They then collected natural objects to create natural art work.
Y1/2 - African Drums
Every week Mr Hughes (music specialist) comes in to work with Y1/2 to play the African drums.
Y3/4 - Roman Day
Year 3/4 became Romans for the day! They dressed up in Roman clothes, acted out battles, created battlements and played Roman games.
Y2 - Y4 Recorder Club
Each week the children work with Mrs Brierley, as they learn the recorder. This year they were invited to be recorded to play a piece especially for the Crowle Village Christmas Concert.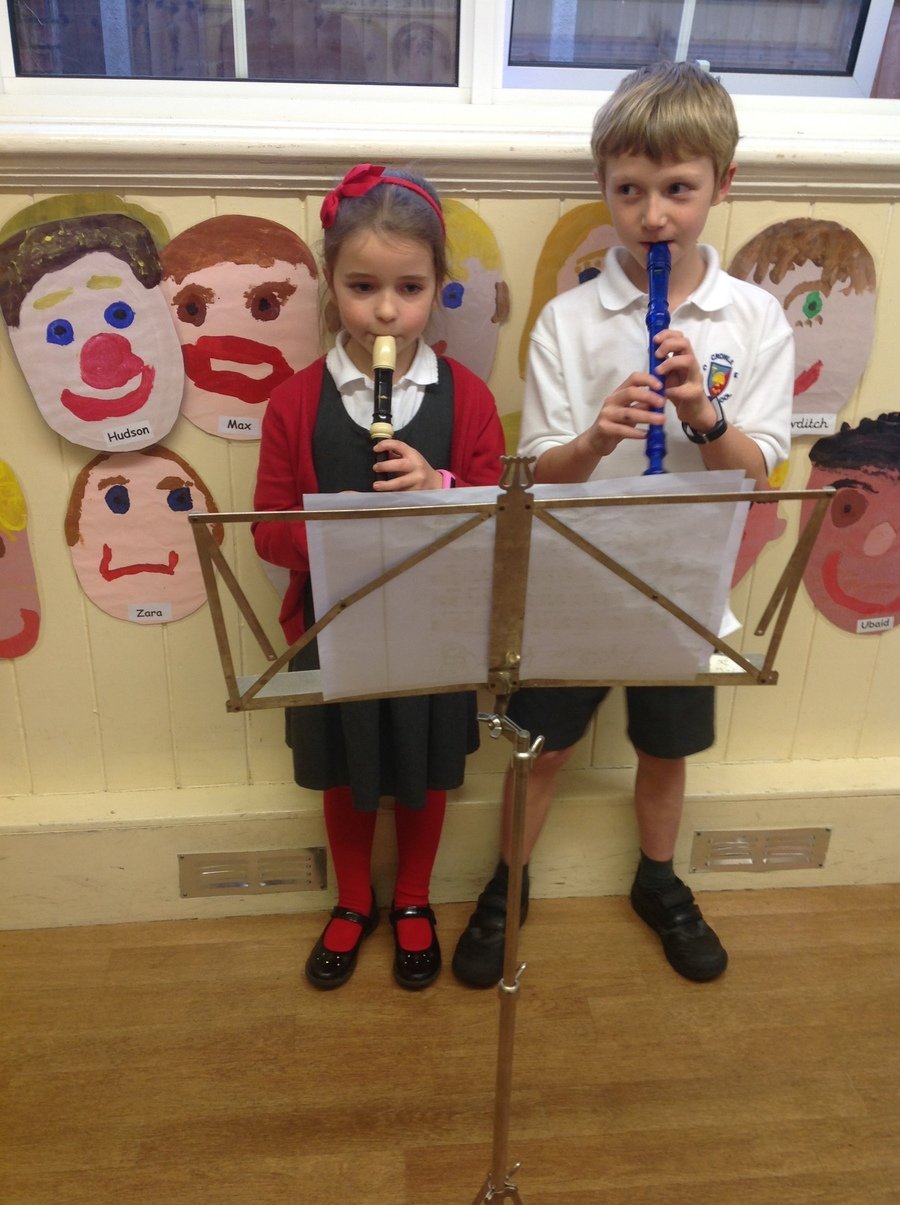 Y3/4 - Cornet
Thanks to the "Friends of Crowle" all Y3/4 children have cornet lessons. They get to take their instrument home to practice, and have a music specialist work with them on a weekly basis to improve their skills.
Reception - Junk Model Vehicles
As part of their topic "People Who Help Us" Reception class created junk model vehicles to represent those that help us; police car, fire engine, ambulance etc.
Reception - People Who Help Us
The children painted pictures of all the different people who help us.